Viral Marketing Strategies from Los Angeles and NYC
Send to Kindle
Whether you have an MBA from Wharton or Harvard, work in the Los Angeles Biz, or NYC's hipster industries, the landscape of marketing is changing so quickly that if you don't keep up with the latest developments, you could just be putting up billboards in a ghost town. Without any exaggeration, every single magazine and newspaper is struggling to pay for paper. Even Rolling Stone decided to run their General McChrystal article in print only as a last hoorah that mirrored the General's.
This means that everything you know about print advertising and marketing is out dated. But the same is true for Web Marketing. Jason Ting, developer of a iPhone 4 app, reported a 11.8% CTR in iAds. He made $1,300 in one day. This is because iAds are brand new and people are clicking out of curiosity – not pursuasion. This too will change. ( boygeniusreport.com/2010/07/08/apple-developer-boasting-of-1400-in-revenue-from-iads-in-one-day/ )
In fact, Google just announced that they are changing their display ad system. The days when Google Adwords cost you pennies per click are gone since major corporations are competing for the same spot now. But also gone are the high CTRs. People actually thought that the top result in a search, the sponsored ad, was the #1 top organic result for about 2 years during the mid 2000's. Those days are gone. Everything you know about adwords has changed.
What about viral marketing? That's changed too. Have you ever seen that one "Evolution of Dance" video? It got zillions of views. If that video was uploaded today, would it get any? Do you know what a cricket sounds like? When Youtube first hit the mainstream, there was no content. Now, users world wide are uploading about 26 hours of video footage every minute.
Not only will anything you upload to youtube get buried, nobody is going to watch your amateur production when they've got Hulu. Viral Marketing has changed.
Is all this to say that web marketing is useless? Not at all. Web marketing can still be viral. But with Twitter, Facebook, Tumblr, Ning, and more all competing for attention, the key is to plan your marketing across platforms – according to each of their strengths and weaknesses. It's really not as simple as just putting up a video on Youtube anymore (unless you're that organic cat food manufacturer who just films their cute cats – you're life is golden).
To help you stay on top of these shifts, use the following questions as a checklist:
1. Given the same investment, which platform will give you the highest CTR?
Facebook
Twitter
Google Organic
Adwords
Youtube
2. What is the goal of my conversion?
Should I attempt to create a sale?
Should I attempt to capture a network subscription to broaden the relationship BEFORE attempting to generate a sale?
– email subscription
– youtube subscription
– Facebook social media management pages "Like"
– twitter social media marketing follow
– etc…
3. Do I know the population of my target demographic in each of the major social networks?
twitter
facebook
ning
smaller forums
4. Do I know which keywords in Google search will target my demographic?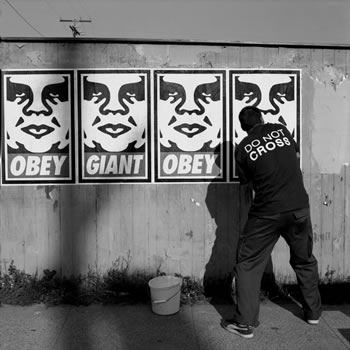 5. Do I know if the targeted Google seeker will convert based on that search?
For example, if you sell widgets, do you know how many of the people who Google "widgets" are actually buyers? How many are "enthusiasts?" And how many are your competitors?
6 How much time does your typical target demographic Twitter (details – Twitter Management and Social Media Management) user spend on Twitter?
7. Facebook?
8. Youtube? – per day.
9. Does the network they found you on effect their likelihood of conversion? (YES, by the way.)
I'm a rock star. I make sure of it. I only go out where I know for sure somebody idolizes me. o_O