Send to Kindle
Do you play the lottery?
Well, the people who do, generally think of the lottery as a sudden wealth generator. It's not. For something to be a generator, it's got to yield wide spread production.
Under that premise, the greatest sudden wealth generator is disruptive technology. But it's also the greatest sudden poverty generator.
Whether that disruptive technology is a sudden change in political technology such as a regime change that left the Romanov's executed, or it's mega pixel digital cameras that killed Kodak, it created rapid and wide spread changing of hands of power and wealth. All the power was transferred to the Bolsheviks and Flickr. When Dave Winer invented his disruptive technology: the web-log, and Steve Jobs invented the iPad, monolithic behemoths toppled like your Jenga tower at the end of a Martini party. The WSJ got bought by a Mexican National and the timber industry, printing and book publishing world went bankrupt. Oh, right, the last one didn't happen yet (fyi, every printed book in the world is going to be converted into an ebook or ibook, that was Steve's death bed vision).
Let's rewind time a bit to the here and now, arguably, the biggest disruptive technology of today is social media.
This is a world where Jr High students can criticize politicians and Harvard professors publically, and it can go viral. This is a world where a food giant employee can stand on a food service crate and cause an international boycott. But this is also a world where a niche company or a small mom-and-pop can become a global brand overnight, granted you can scale that quickly.
So, what's the one thing that all those who came out winners from the turbulence of disruptive technology had? The Bolsheviks had the vision of Trotsky. Flickr had the vision of Stewart Butterfield and Caterina Fake, The man who made the WSJ eventually sell to Carlos, Dave Winer, had the vision of Dave Winer.
Now, since communicating with your target market and audience through traditional static media advertising isn't working, if you're determined to come out on top of this new tsunami called social media, who's vision do you have? If the people you rely on to prognosticate the future of how your business will interact and communicate with your customers aren't visionaries, It might be a good time to call a few of them in. They are the most influential and well connected people in Facebook, Twitter, Quora, Pinterest and AnswerMania.
Sparkah Business Consulting is Proud to Introduce the Worlds' Top 100 Social Media Agencies, Consultants, and Strategists. 
Lindsey C. Holmes
direct contact
Social Media Strategist, Mobile App Dev, GTDer, @Evernote Small Business Ambassador, Writer, Cert MWBE, ΔΣΘ, Dog Lover, Go-Getter, Chosen1
Scott Monty
direct contact
Head of social media at Ford Motor Company, husband, dad, podcaster, proprietor of http://bakerstreetblog.com, and a generally nice guy. Formerly from Boston.
DiyanaAlcheva
direct contact
Social media strategist and online business marketing coach and trainer at: http://FBMasteryClub.com
Dave Kerpen
direct contact
Father. Husband to @carriekerpen. CEO @likeablemedia, social media firm focused on business results. Author NYTimes bestseller @likeablebook. Mets fan. Nerd.
Chris Brogan
direct contact
President, Human Business Works. More? http://bit.ly/cbbio . contact: http://chrisbrogan.com/contact
Beth Kanter
direct contact
Let's talk about networked approaches & social media for training and capacity building for the nonprofit sector that leverage learning and impact.
Gaby Castellanos
direct contact
Early Adopter, @SrBurns's CEO, Social Media Strategist & Mediateer, Singer, and anything else that people/clients will pay me to do (except sex).
Guy Kawasaki
direct contact
Author of Enchantment: The Art of Changing Hearts, Minds, and Actions. Former chief evangelist of Apple. Co-founder of Alltop.
Christopher Barger
direct contact
SVP Global Programs @ Voce Connect. Author of The Social Media Strategist. Not a ninja or Jedi. Perspectives and opinions are my own.
Yacine Baroudi
direct contact
New media strategist, speaker, coach, named @Forbes' Top 40 Social Media Influencers, hubby to +1 @HodaSpa & father, globetrotter, biker & cook
David Meerman Scott
direct contact
Marketing strategist, keynote speaker, and bestselling author of 8 books including The New Rules of Marketing & PR (via press release and public relations strategies) and Newsjacking.
Tamar Weinberg
direct contact
mom. author. social media consultant. mashable sales. appsylum. namecheap. entrepreneur. email me via my website's contact form. if it's not spam, i'll respond.
Mike Street
direct contact
Based in NYC, Mike is a Lover of bourbon, Social Media Strategist and Superstar Blogger. Hire me for your next social media campaign. streetforce1@gmail.com
Marc Meyer
direct contact
Digital and Social Media Strategist/Contractor @ Accenture. Previous: Social Media Strategist @ Ernst & Young, Co-founder of Hashtagsocialmedia.com.
Lynne d Johnson
direct contact
Digital + Social Media Strategist @waggeneredstrom. I tweet about social media, marketing, Brooklyn, music, pop culture, kicks, Android, and motorcycles.
Nichelle Stephens
direct contact
Co-Founder of Cupcakes Take The Cake @cupcakeblog, Community Evangelist for @DigunDiv Social Media Strategist and Writer. Tweets about #brooklyn #food #focus100
Debra Askanase
direct contact
Former non-profit exec now social media strategist and presenter. Fascinated by social media, lover of good conversation and mint choco chip ice cream.
Rick Mans
direct contact
social media strategist, technological optimist, blogger, consultant, capgemini, father, speaker, innovatie, php, wordpress, tweets interesting links
Mari Smith
direct contact
Leading Social Media Strategist, Speaker, Author | Top Facebook Marketing Expert | ★Mastermind with Mari in San Diego! Sept 13-14. http://bit.ly/SMintensive★
Calvin
direct contact
I talk about politics and pop culture a lot. I'm @DoSomething's Social Media Strategist, but all opinions here are my own.
Abang Edwin SA
direct contact
Community Manager & Social Media Strategist, Music Freaks, Trend Watcher, Ecommerce Practitioner, and an ex – Yahoo!
juanmarketing
direct contact
SOCIAL MEDIA STRATEGIST – COMMUNITY MANAGER at @WaggenerEdstrom's – Studio D Singapore. SMO, Buzz & Viral marketing Like us on Facebook http://on.fb.me/oiYzwh
Andrew D. Nystrom
direct contact
Positively disruptive Social leader @RedBull Media House. Dad +2. Mobile. Tech. Innovation. Geek. Family. Adventure. Travel. What's next? Opinions 110% me. You?
Lisa Grimm
direct contact
A gal constantly awed by the intricacies of human behavior. Senior Social Media Strategist at Imagination. Loves = fam, food, film, motorcycles, yoga & dogs.
Stephen Monaco
direct contact
Integrated Marketing Expert & Social Media Strategist. Built Global Brand with Over 70% Market Share. Loyal Husband, Dedicated Dad & Friend. How Can I Help?
Michelle Brown
direct contact
☜ IamATLien.com – Atlanta Enthusiast, Social Media Strategist, Blogger Extraordinaire. I prayed for God to order my steps and this is where he led me…
Vincenzo Cosenza
direct contact
Social Media Strategist at @BlogMeter Author of Social Media ROI (Apogeo, 2012)
Vero Ruiz del Vizo
direct contact
Mamá de Carlota. Social Media Strategist en @OjoViral + Fundadora de @RevistaOjo + Gestión Cultural + Locutora de @LaMega107 + Aquí comparto música y lectura.
Mike Johansson
direct contact
Social media strategist and lecturer in PR (via press release and public relations strategies) and Journalism at RIT. Husband, Dad, Kiwi and sailor.
Sherilynn Macale
direct contact
Social media consultant formerly of @Identified & @TheNextWeb. Rated as one prolific & formidable writer with a shameful dependency on all things pink & geeky.
Lethia Owens
direct contact
Personal Branding and Social Media Strategist, Measure Your Brand Attraction and Raise Your Irresistible Index for Greater Career Success and Business Profits.
LeticiaTechSavvyMama
direct contact
DC mom of 2, education & tech expert, social media strategist, freelance writer, Parent Mag's Editors' Choice: Top Tech Blog & Babble Top 50 Twitter Moms 2011
Allen Mireles
direct contact
Integrated marketing and social media strategist, trainer and speaker who never gets enough time in the garden. Endlessly curious. Constantly learning. Joyful.
Hans Hatch Dorantes
direct contact
Fundador & CEO @pw_agency | Digital Marketing | Social Media Strategist | Apple Fan | Geek | Runner | Columnista de la revista Merca2.0
Paco Viudes
direct contact
Socialmente-hiperactivo / Generador de cambios y conector de emociones / Social Media Strategist / Consultor-Ponente. Director Marketing en @youpping_es
Kelly Cla
direct contact
freelance writer, caffeine-addict, social media strategist, recovering shopaholic from Seattle. loves the sun, naps & margaritas. not necessarily in that order.
Jeremiah Owyang
direct contact
Industry Analyst (aka Catalyst) at Altimeter Group. Some tweets publish on timer. How I use Twitter http://bit.ly/LK0i
Belinda Ang
direct contact
Independent Social Media Strategist & Trainer, Artiste Manager for @JoiChua, Integrated Marketer, Films & Popcorn Nutcase, Ex-Restaurateur. Not your regular gal
lovisa
direct contact
org transformation, gov20, co-chair sub council for Social Media, innovation, public diplomacy, gov20la, social media strategist, foodie, Mobile, Privacy,
Susanna Speier
direct contact
Freelance Digital Journalist (NewsBeast, SciAm, Nature, Poynter, Denver Post) & Social Media Strategist (http://bit.ly/r1651C) + Plays for Stage & Screen
ConsumerQueen
direct contact
Christian,Social Media Strategist for Collective Bias,PR & Social Media Consultant,Twitter Parties,Sensible Coupon Classes for Public & Retail Stores,
Ben LaMothe
direct contact
Health care social media strategist. @Orlando_Magic, @jaguarsinsider & @TBLightning fan. Native Michigander. Geek.
Nick Cicero
direct contact
Social Media Strategist | Music Producer + Consultant | Trumpeter | @SyracuseU Alum | Foolishly Passionate | Contributor to @mashable and @socialfresh
Staci Baird
direct contact
Internet and social media strategist for @Stanfordeng. Hubby @skatterbean is a pilot & lead web developer @ForeFlight. I like HTML, hot yoga & baking cupcakes.
Lala Lopez
direct contact
Digital Fashion Writer. Feminist. Daydreamer. Social Media Strategist at @FashCollective.
Dominica Alicia
direct contact
The Business Doctor, Passionate Social Media Strategist, Entrepreneur, Animals Lover, Bubbly Dreadlocker
Bill Goldberg
direct contact
Follow Bill's personal account @Goldberg and Uncle Louie, his Social Media strategist @UncleLouie
Livia Iacolare
direct contact
Now building up @Pubblico, a newspaper coming to the light on September 2012. I'm an LGBT activist. Former social media strategist @currentitalia @Serv_Pubblico
Social@Ogilv
direct contact
Everything you need to know about social business from the world's largest network of social media strategists and beyond — brought to you by @OgilvyWW
JoryDJ
direct contact
Jory Des Jardins is an author, media strategist, and co-founder of BlogHer. #blogher, #social media
Laura P Thomas
direct contact
Accredited Business Communicator. Public Relations Mgr. Digital Marketer. Social Media Strategist. Mom. Wife. LSU Tiger. Dell employee. Contributor @DellChannel
Kellie Parker
direct contact
Senior Online Community Manager/Social Media Strategist for SEGA. Purveyor of all things awesome.
Tiffany St James
direct contact
Support young coders by views, rates, comments before 31 Aug on http://bit.ly/yrs4ted #yrs4ted #TED2013 finalist; Social Media Strategist & Speaker @BIMA Exec
Brandi Rahill
direct contact
Brandi Rahill is a Social Media Strategist and Communication Specialist .. #SportsBiz #Fashion #Beauty #Wine http://www.linkedin.com/in/brandirahill
Starr Hall
direct contact
Columnist 4 Entrep Mag, Speaker/Author, Social Media Strategist/Brand Interactions. Associate Partner- Social Media at Rosetta.
Social Media Club
direct contact
We explore key issues facing our society as technologies transform the way we connect, communicate, collaborate & relate to each other. 300+ Chapters worldwide.
Titan Lee
direct contact
in a nutshell. i'm a web developer. internet marketer. caffeine addict. Social Media Strategist at @TheAngelsGate
John Pope
direct contact
Family guy, Road King rider and social media strategist for Nokia.
Axel Schultze
direct contact
CEO @ S3 including XeeMe, Social Media Academy & Sobizco. Building up #DSEU jobs for Europe. Love sailing. http://XeeMe.com/AxelS
Jonathan Rick
direct contact
@Sprachgefuhl-striving, @NYTimes-reading, flip flop-wearing, iPod-toting, convertible-driving swimmer by dawn, social media strategist by day
Kate Trgovac
direct contact
Digital marketer & social media strategist. Laptop bag aficionado @funchico. Love vintage advertising, cheesy lounge acts, the colour green and my Sharpei.
★Paul Portugal★
direct contact
Co-Founder Of Spark Fresh Media, Search Marketing Consultant, Social Media Strategist 【ツ】
Cate Owen
direct contact
Social media strategist for radio, TV, and public figures. Visitor from the East Coast. Views are model's own.
damiella
direct contact
Social Media Strategist for @Google/@Zagat, blogger (The Diary Project: http://goo.gl/LJQMe), knitter, retro pop culture devotee, neo-new wave recovering goth.
Dorothea Volpe
direct contact
Social Media Strategist. Content Queen. Embraces Technology. Avid Skateboarder. Tweets to relax.
Clara Soler
direct contact
Fundadora/CEO de @turisticate. Social Media Strategist @dinamicsocial, técnico en turismo, formadora y emprendedora. Me gusta mi vida en Beta. Siempre sonriendo
marta_rruiz
direct contact
Comunicación, RRPP online. Social Media Strategist. Community manager. Periodista. Blogger.En fin..me gusta comunicarme:) http://es.linkedin.com/in/martarruiz
Shannon Gross
direct contact
Social Media Strategist for the Dallas Cowboys and Dallas Cowboys Cheerleaders. Instagram: shannon_pg
ChefMarkGarcia
direct contact
Doting Father, Entrepreneur, Confidante, Renaissance Chef, Author, Digital & Social Media Strategist, Food & Wine Lover, Raconteur
Shiv Singh
direct contact
Global Head of Digital for PepsiCo Beverages. Digital strategist & author of Social Media Marketing for Dummies. Father of two awesome boys
Alan Rosenblatt
direct contact
Online advocacy & social media strategist at @AmProg. Progressive, grounded firmly in science. Opinions my own.
Clive Roach
direct contact
Daily Social Media updates! Social media strategist for Philips Healthcare. Others; @Lighting_Jedi & @Tamzina_Avril, my Social world http://xeeme.com/cliveroach
Ankita Gaba
direct contact
Social Media Strategist, Consultant & Trainer | Entrepreneur | Blogger | Dreamer | Co-Founder @Social_Samosa
Shanee Ben-Zur
direct contact
NVIDIA social media strategist. one part nerd. one part soccer player. one part TV junky. Tweets are my own, and do not reflect those of my employer.
Roxanne Darling
direct contact
Writer, artist manager, host beachwalks.tv, speaker, social media strategist, founder @smchi, divine openings giver, @divinerox, photo @tracywcorvo
Michelle D'Attilio
direct contact
Michelle -Pres at sōsh: Social Media Strategist/Mgmt, Graphic Designer, Web Dev, Tech geek & Pls @j_sosh @e_sosh @ja_sosh @r_sosh & @tweetupgirls
Jen McClure
direct contact
Jen McClure is into new media & communications developments & is the social media strategist for Thomson Reuters. Expressing my personal opinions here.
Beth Becker
direct contact
Social Media Strategist, Work for Progressive Congress, Managing Editor of Progressive Congress News. Views in this Twitter (via social media optimization smo) feed are my own
Alyssa Henr
direct contact
Social Media Strategist @CBS. @iSchoolSU & @NewhouseSU alum. Love social media, journalism, pop culture & #socialTV. Opinions are my own.
Joantxo Llantada
direct contact
Marketer, digital storyteller, social media strategist, tourist trends @ DMO Land of Valencia, Spain. Learning from @lasseweb20 @tirsomaldonado @jimmypons
Luke Kilpatrick
direct contact
Community and Developer Relations at @Sencha, Surfer, Founder of Box Dinners. Adobe User Group Manager, Technology Junkie, Full Time RV'er.
Lorena Barrios
direct contact
Social Media Strategist. Apasionada de Internet orientado a resultados. La propagación de cosas buenas y valiosas para nutrir la red social de ideas.
Rachelle H. Simard
direct contact
Social Media Strategist @agenceTUXEDO w/ specialization in beauty, fashion & lifestyle. Soft spot for non-profits. Je tweet in Quebeclish. I'm also a #Habs fan.
Tom Kitti
direct contact
Social Media Strategist. Helping Businesses Leverage The power of Content Marketing, Social Media, SEO & Design for Amazing Results.
Dan Zarrella
direct contact
HubSpot's Social Media Scientist.
cat lincoln
direct contact
Principal + Founder, Clever Girls Collective. Social media strategist, freelance green, beauty + travel writer. I tell stories + convince people to act.
Lamia
direct contact
Digital native and Social Media Strategist @wildfireapp. I like snowboard, video games and soy hot chocolate. And you?
Helen Nowicka
direct contact
UK head of digital/EMEA social media strategist at Porter Novelli; gig-goer, scuba diver, karaoke diva. All views my own.
Jamshed Wadia
direct contact
Asia Pacific Social Media Strategist @Intel | Tech Marketer | Avid Blogger | Published Author | God Chaser | JamshedWadia.com
Sean Ludwig
direct contact
Writer at VentureBeat covering mobile/media/cloud, social media strategist, tech enthusiast, movie/music lover, NYC explorer, @Mizzou alum
Cat Pose
direct contact
Social media strategist, @Adobe. Tech By Superwomen #txsw founder. Views are my own. I love social tech's ability to empower, inspire and connect.
DougFirebaughSuccess
direct contact
Doug is a Trainer, Speaker, Social Media Strategist, Marketer, and Success Consultant for the Home Business Industry Worldwide for over 20 years-lives in MI.
Gina Johnston
direct contact
Adobe Trainer ACI | CTT Print/Web, @NHSoCal's Social Media Strategist, Gardener/Traveler/Health Addict/Tech Junkie
Ashley Bening
direct contact
Marketing Manager @Extractable, Digital Maven, & Social Media Strategist Consultant, Tea Enthusiast, Improv Nerd, Founder of @HaroldImprovSF, Bikram Yogi
Nuriet Mañé
direct contact
Consultora de Comunicación Online, Social Media Strategist, Docente y Fotógrafa cuando me queda tiempo Más de mi en http://es.linkedin.com/in/nuriet
Valerie M. Russo
direct contact
Social Media Strategist @IIRUSA, Blogger, Poet, Writer, Reader, Reviewer, Dreamer, Visionary, Idealist, Radical, Member of the Human Race
Lovette A
direct contact
Co-founder of @RedPumpProj. Writer. Social media strategist and trainer. Techie. Pop culture fiend. Jill of all trades, master of shoes (@MustLuvvShoes)!
JD Lasica
direct contact
Social media consulting | Author, journalist | Professional speaker | Entrepreneur | Photographer | Founder of Socialmedia.biz & Socialbrite.org
Susan Gunelius
direct contact
President/CEO of KeySplash Creative, Inc. a marketing communications company. Author, speaker, branding/marketing/social media strategist, copywriter, blogger.
Lee Odden
direct contact
Author: OptimizeBook.com CEO @TopRank Online Marketing w/ insights on strategic Social Media, Search, Content & PR. Proud dad, world traveler, foodie.
Iván Fanego
direct contact
Social Media Strategist en @tcreativo. Cofundador y blogger en MisApisPorTusCookies (@apiscookies). Rehabilitado de la adicción al RSS. Adicto a Zite y Summify
Ashley Oakes
direct contact
PR & Social Media Strategist @ZIONandZION — @PRSAPhoenix Board Member & Networking Events Chair
Jason Falls
direct contact
I am the CEO of Social Media Explorer, a digital marketing agency and education products company. I like bourbon. And the Pittsburgh Pirates. Heh.
Ruthanne Terrero
direct contact
Luxury travel correspondent. Editorial director of Luxury Travel Advisor and The Informed Traveler, social media strategist.
Jaime Valverde
direct contact
You can't stop the waves, but you can learn to surf. Blogger en @mktingtakeaway y Social Media Strategist en @tcreativo. Marketing en ESADE y PhD en ICADE
Ben Grossman
direct contact
Marketing Strategist Focused in Digital, Social & Emerging Media | Current Post: Digital Strategist at Jack Morton Worldwide (http://jackmorton.com)
Miiko Mentz
direct contact
Social media strategist @Cosmopolitan_LV (views here r my own), wellness warrior, dog lover. Passionate abt health, dance, social media (@BentoBoxMedia) & more.
Florencia Lujani
direct contact
Social Media Strategist. Especialista en alfajores y galletitas. Muggle, Potter fan. Creatividad, publicidad, locuras diarias. These thoughts are my own
Jonas de los Reyes
direct contact
Aspiring Tech Entrepreneur, Community Manager, Social Media Strategist, Superman Fan, Coffee Lover, Yahoo Alum
Jim Storer
direct contact
Experienced community mgr & social media strategist. Founder @TheCR. Devoted dad, runner, golfer, BBQ addict, craft beer geek & amateur photographer.
Charlene Li
direct contact
Founder, Altimeter Group. Author, Open Leadership. Co-author, Groundswell. Spouse, mom, daughter, sister.
Melissa Koski Carne
direct contact
PR account supervisor & social media strategist. NY/Boston transplant living in #Cleveland. Loves baking, running and music.
Jacob Sloan
direct contact
Problem Solver. Content Strategy. Web Strategy. Blogger. Novice homebrewer. // Senior Social Media Strategist @WieckMedia. Fantasy Football Addict @FantasyFools
Meera Pal
direct contact
Multimedia journalist & social media strategist working at WTOP Radio. Toronto transplant by way of SF Bay Area.
Lyndsey Coates
direct contact
Social Media Strategist for @BeazerHomes. Known for my creepy robot dance and infectious laughter. Opinions are my own.
Kristi Barlette
direct contact
Social media strategist, columnist, reporter, radio contributor and Web video host with the Times Union, a Hearst publication. AKA: Kristi Gustafson Barlette
Joe Trippi
direct contact
Fmr Dean Campaign Mgr. Author of The Revolution Will Not Be Televised Tweets important causes. Internet and Democracy. Social media and business.
rick wion
direct contact
Social media guy for big restaurant company. Beer snob. Decidedly geeky. Opinions might be a little unconventional & always my own. To chat work find me @GoMcD
Hillary Brown
direct contact
social media strategist @IntegerGroup, co-owner of @onpitch and beagle mom.
Liz Strauss
direct contact
Founder of SOBCon, social business strategist. It's only fun when it's brilliant strategy, high return, AND connects customers in a meaningful way. Google: liz
Michael Procopio
direct contact
Consulting Social Media Strategist Work:HP Enterprise Information Solutions. Opinions:mine. I love hitech, scifi and movies.
Social Media Insider
direct contact
Highly recommended by people who like things that don't suck. Created & Curated by @UniqueVisitor.
Ryan Paul Thompson
direct contact
Director of Communications, Web Designer, Social Media Strategist, Writer, and Street Fighter fanboy 4 life. I still like turtles.
Dr. Syb
direct contact
Vanderbilt educated, Harvard trained, Emmy-award winning,Social Media Strategist, 20 yr news vet, Belmont Professor, speaker, consultant, and facilitator.
Jon Murra
direct contact
Senior Digital/Social Media Strategist at TBWA\Chiat\Day. I'm tweeting from @LASnark nowadays. See you there!
Venson Kuchipudi
direct contact
B2B Social Media Strategist. CMO at Deal Umpire, Founder of Life Net. I tweet about Social Media and Digital Marketing. Thoughts and opinions here are my own.
Mack Collier
direct contact
Helping companies understand the 'Social' part of Social Media & with a Southern accent. Founder of #Blogchat, Sun nights at 8pm CT
Paul Gillin
direct contact
Speaker, writer and social media (via social media optimization marketing) marketing strategist. Lover of Red Sox, Dana and my four kids, not necessarily in that order.
Kerry Crawford
direct contact
Audience developer, social media strategist, indiscriminate reader, foosballer shotcaller, Roller Girl Friday
David Armano
direct contact
EVP @edelmandigital, strategist, thinker, doer, dad, hubby to @msarmano, contributor @harvardbiz, co-founder #Allhat, biker, karaoke junkie, & imperfect soul.
Emiliano Perez A.
direct contact
Director Creativo / Social Media Strategist. Docente Mkt Online. Speaker internacional. Ayudo a las empresas a transformar ideas en realidades
Joselin Mane
direct contact
Passionate about Life Family Technology that makes Life Easier New / Social Media Strategist / Passionate about Tweetups I run @BostonTweetUp
Social Media Toda
direct contact
#Publishing and #distribution of great posts by the world's best thinkers on #SocialMedia best practices, tools and #socialmarketing
Brett Farmiloe
direct contact
Published Author | Company Founder | PM | Keynote Speaker | Social Media Strategist | @SFGiants Fan | History of bringing ideas to life.
Patricia Behisa ★
direct contact
Consultora De Branding Negocios y Marketing En Internet y En Redes Sociales, Social Media Strategist, Posicionando y Expandiendo Tu Marca o Proyecto En Internet
Oscar Morales G.
direct contact
Social media strategist, pro-democracy activist. Founder of One Million Voices against FARC, current Social Media Executive at Euro RSCG Colombia in Medellin
Mitch Joel
direct contact
President of Twist Image. Marketer. Speaker. Author. Media Hacker. Blogger and Podcaster of Six Pixels of Separation. New book – CTRL ALT DEL – out soon.
Shannon Paul
direct contact
VP Social Media Strategy at @FifthThird Bank. Detroit native in Cincinnati… spent some time in Seattle, too. Tweets are mine.
Jennifer Preston
direct contact
Staff writer @nytimes. Interested in stories about use of technology, social media in politics, government – and real life. Tips? jepresto@nytimes.com
Phil Wilson
direct contact
Media Strategist, Content Provider, Social Media & Community Enthusiast, and Entrepreneur. Digging, developing, and amplifying communication for fun and profit.
Briana Campbell
direct contact
social media strategist (freelance) @Wunderman | co-founder @workitbrooklyn | @SMWNYC advisory board | greenpoint, brooklyn | views = mine
Amy Porterfield
direct contact
I'm a social media strategist who specializes in Facebook (http://AmyPorterfield.com/Webinar). Co-author of Facebook Marketing All-In-One for Dummies.
Kurt
direct contact
I'm Clash The Disko Kids.I produce electronica music.I book DJs & organize parties in Singapore & ASIA.I'm also a Social Media Strategist in the day
Social Media Week
direct contact
A worldwide event exploring the social, cultural and economic impact of social media. Sept 24-28th in 14 cities around the world.
Danielle Warb
direct contact
Community Manager & Social Media Strategist. Advocate for women in sport. Gay. My twitters – @TheMatildas @SydneyWFC @SportingSheilas @SportForWomen
JasonBreed
direct contact
Social Media Strategist that moves markets. Social Media practice lead for Accenture. www.hashtagsocialmedia.com co-founder. Dad of 3, Triathlete
So, Want to Talk About Your Marketing?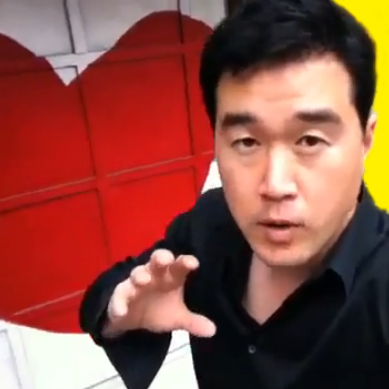 Just reach out to us to talk about your company and getting you out in front of Bloggers, Google, and Your Customers at http://sparkah.com/marketing.
Now, If You Want Our Marketing Trade Secrets...
You're not going to find them here. Our proprietary side door trade secrets to Google, Twitter, Pinterest, Blogging, and Facebook are ONLY Available at http://sparkah.com/private. Join us.