Send to Kindle
Wired Magazine started a wild-fire when they said, "The Web Is Dead." So, if you need a printing company in Los Angeles, Try: http://www.youtube.com/watch?v=4TpF1G7cNW0
Everyone from TechCrunch to Mashable blogged about that blog  about blogs vs Facebook. To a large extent, Wired is right on the money. Discussion forums killed the BBS. And Facebook killed discussion forums.
Facebook also killed Flickr. Or they at least killed Flickr's growth potential with the easiest photo uploading, tagging, and sharing software on earth – their own.
So since Facebook is so easy to get into and so hard to get out of, let's go to the mountain since the mountain ain't comin' to Mohammad anytime soon.
Facebook Marketing Tips and Strategies from the Most Cunning Social Media Marketing Pros in San Diego, Los Angeles and NYC New York:
FACT #1: Once You Choose a Name for Your Facebook Page, You Can't Change It.
1. Build a NONCOMMERCIAL "Like" Page
Nobody Likes Your Business But You.
Nobody realizes that if you click "Like" you've just subscribed to the Page Admin's messages. Every few years, people get tricked into opting in for advertising. They do. When Google first came out with Adwords, you couldn't tell the difference between sponsored ads vs organic high rank search results. Advertisers got rich.
Just a few weeks ago, Apple released iAds for their iPad and iPhone Apps. These ads are so interactive and beautiful that app developers are getting rich from people clicking just for the curiosity of it all.
Fact #2: Nobody "Likes" Your Business or Product Except You.
Fact #3: People "Like" Ideologies and Causes — NOT Businesses and Products
Just about the same time, Mark Zuckerberg announced at his F8 Industry Conference that he would convert the "fan" button to a "like" button and let Facebook pages broadcast into the stream of those who clicked "like."
The public generally doesn't realize that if they click "Like," on your page, they are opting-in to your messaging. So, build a NONCOMMERCIAL "Like" Page. Like this one:
So, Want to Talk About Your Marketing?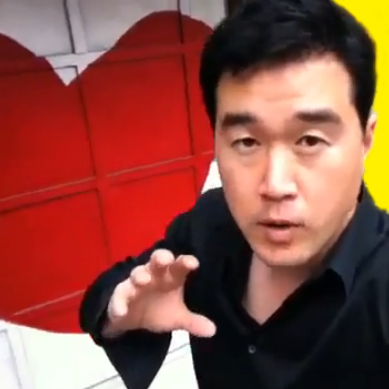 Just reach out to us to talk about your company and getting you out in front of Bloggers, Google, and Your Customers at http://sparkah.com/marketing.
Now, If You Want Our Marketing Trade Secrets...
You're not going to find them here. Our proprietary side door trade secrets to Google, Twitter, Pinterest, Blogging, and Facebook are ONLY Available at http://sparkah.com/private. Join us.